British Airways and Iberia parent IAG has confirmed an order for 37 A320neo aircraft, after its shareholders approved the purchase on 26 October.
The order was announced in late July and followed agreements earlier in the year for 22 A320neo-family jets, meaning IAG has now made firm commitments for 59 Airbus narrowbody aircraft in 2022.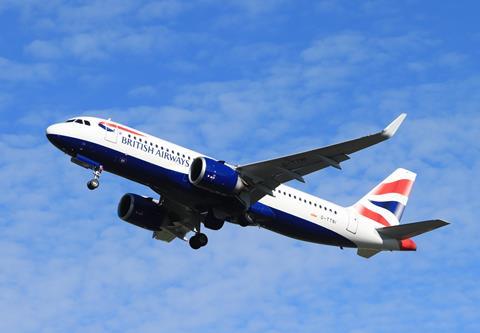 IAG is yet to specify how the 37 aircraft will be split between A320neos and A321neos but has already said that the 22 jets will comprise 17 of the former and five of the latter.
The group said in July that it expects the 59 aircraft to be delivered in the 2024-2028 timeframe, to replace A320-family jets in the group's short-haul fleet.
Some of this year's orders can be traced back to options from a 220-aircraft deal agreed with Airbus in August 2013 but some are entirely new commitments.
IAG also firmed an agreement for up to 150 Boeing 737 Max jets earlier this year.
A320neo-family jets are already operated within IAG by BA, Iberia, Aer Lingus and Vueling.