British Airways and Iberia owner IAG has ordered a further 37 Airbus A320neo-family twinjets, as its single-aisle modernisation effort continues.
Announcing the deal on 28 July, IAG says 12 of the A320neo options it took in August 2013 – which covered up to 220 single-aisle jets – have been converted to firm orders, while 25 of the aircraft are new orders. The group has also taken options on a further 50 A320neo aircraft.
"The exact mix of A320neos and A321neos will be decided closer to the delivery dates," IAG says, adding that it expects the firm aircraft to be delivered in the 2025-2028 timeframe, to replace A320-family jets in the group's short-haul fleet.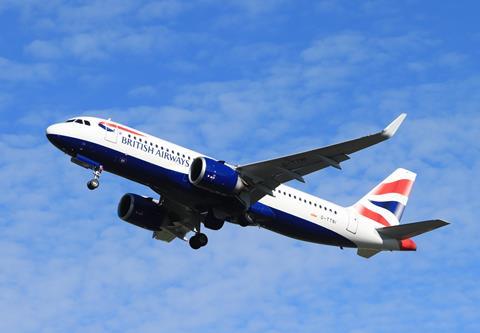 The order is subject to shareholder approval, IAG notes.
The announcement marks the latest deal in what has been a busy period for IAG narrowbody orders.
On 30 June, it converted options – from the aforementioned 2013 order – for 14 Airbus A320neo-family aircraft into firm orders.
The company had already placed separate orders for eight single-aisle aircraft – a pair of A321neos and six A320neos – in May, through a previous exercising of options.
Those aircraft are due for delivery across 2024-2025.
IAG also firmed an agreement for up to 150 Boeing 737 Max jets earlier this year.