British Airways and Iberia owner IAG says trading during the third quarter was better than expected, driven by revenue strength on the passenger side of the business.
In a stock-market update on 13 October, it says the group now expects to report a pre-exceptionals operating profit of €1.2 billion ($1.16 billion) for the three months ending 31 September.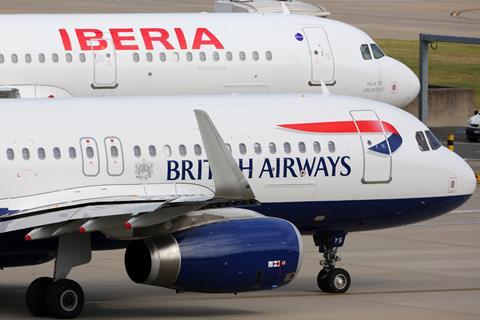 Furthermore, it suggests that forward bookings are holding up, "with no indication of weakness", despite the headwinds faced by the airline industry and wider economies going into the northern hemisphere winter.
IAG is due to announce its third-quarter results on 28 October.
When it announced its second-quarter results in late July, the group suggested that it expected to see a "significant" improvement in its operating profit between that period – when it made a profit of €293 million – and the third quarter, and for its result to be positive for the full calendar year.