IATA is to hold its next annual general meeting in Boston in June 2021, the airline trade association has confirmed.
The event will be held between 27-29 June 2021 and will be hosted by US carrier JetBlue Airways.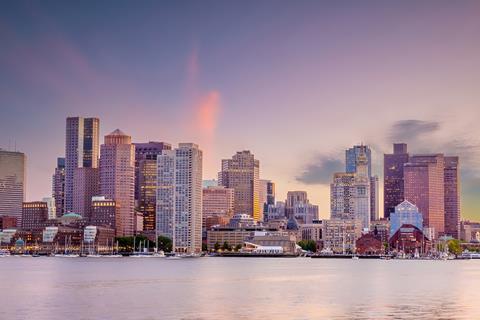 It will mark a return to the June timeframe for the event, after this year's AGM in Amsterdam was postponed to November.
IATA had initially hoped by postponing this year's AGM it would be possible to hold it as a physical event. But the resurgence of coronavirus cases across Europe forced it to hold it as fully virtual event.
"We all sincerely hope to be together in a physical fashion [in Boston]," said Pieter Elbers, chief executive of host airline KLM, who chaired today's AGM at which Boston was confirmed as the next host city.
Speaking at a virtual press conference after the AGM, JetBlue chief executive Robin Hayes, citing recent positive news about potential vaccine developments, echoed Elbers' confidence the industry could hold a physical event. "I think we can run a very safe AGM next June," he says.