Icelandair Group's chief operating officer Jens Thordarson has resigned from his role.
He will continue as chief operating officer "over the next weeks" and assist with the hiring and handover to a new chief operating office, the group says in a statement dated 20 September.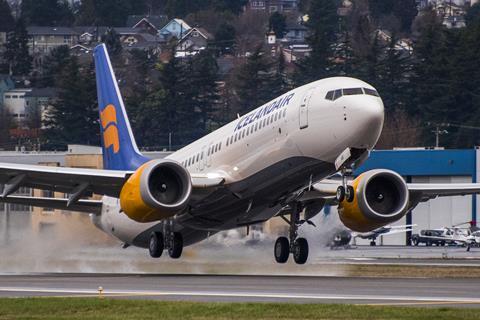 Thordarson states: "I am grateful and proud of the over 15 years I have had the opportunity to work for Icelandair in diverse roles with fantastic co-workers. After a fruitful career so far I have decided to change course and seek other opportunities."
Thordarson was appointed chief operating chief in January 2018 after having served as vice-president technical operations since October 2011. He joined the company in 2006 and held various roles, including as director of finance and resources within Icelandair's technical operations and as head of materials and procurement.
President and chief executive Bogi Nils Bogason states: "I would like to thank Jens for his great contribution to the company over the past years where he has led important developments in flight operations through challenging times."