Indian start-up Akasa Air has received a no-objection certificate from the country's civil aviation ministry and plans to start flying in summer 2022.
"We are extremely happy and grateful to the Ministry of Civil Aviation for their support and for the grant of the NOC," states Akasa Air chief executive Vinay Dube in an 11 October press release.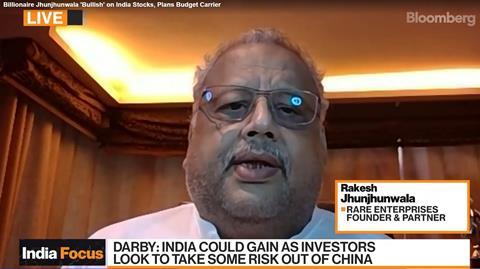 "We will continue to work with the regulatory authorities on all additional compliances required to successfully launch Akasa Air."
The NOC was received by a company called SNV Aviation, which will fly under the brand name Akasa Air.
In July, Rakesh Jhunjhunwala, a billionaire investor who is taking a 40% stake in the new airline, said Akasa is aiming to build up a fleet of 70 aircraft over the next four years.
He said in that same 28 July interview, with Bloomberg TV, that he expected to receive the NOC from the civil aviation ministry within 15 days from 28 July. It is not clear on which date Akasa's NOC was issued and Cirium has contacted the Ministry of Civil Aviation for comment.
Separately, and elsewhere in the Asia-Pacific region, Hong Kong's Greater Bay Airlines was recently issued its air operator's certificate from the city's Civil Aviation Department.