Indian regional operator Alliance Air is looking to ink more codeshare agreements with other international carriers, as part of its growth strategy following the privatisation of its parent company Air India.
Alliance Air chief Harpreet Singh says that the carrier will have to "cut the umbilical cord" with state-owned Air India in the near term, as the latter moves forward with privatisation plans. Alliance will continue to be owned by the Indian government.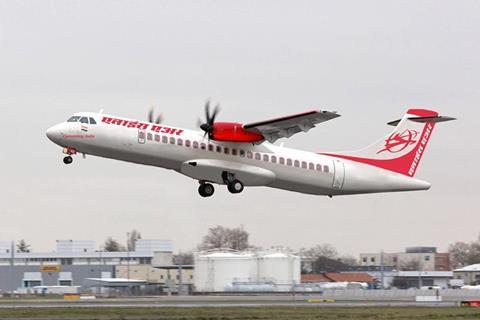 Speaking at the Aviation Festival Asia virtual event on 23 June, Singh, who took charge of the ATR operator in November, says one of her priorities would be to "get into more codeshares", given that Alliance has "the perfect hub-and-spoke model…to move passengers into remote areas within India".
While she did not indicate when the airline would officially break away from Air India ownership, Singh alludes to these changes taking place within the next year.
Changes are already taking place at the back-end: Singh says that the carrier has rolled out a new reservation system, separate from Air India's. In the "coming months", passengers will be able to book directly through Alliance Air.
"We also started … branding ourselves better, so now you will see the Alliance Air logo in the airports which earlier was lost within the Air India system." Singh adds.
While the carrier was previously focused on providing feeder traffic into the broader Air India network, Singh says the separation helps give Alliance Air "an edge".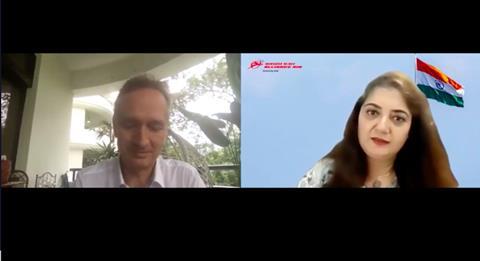 "We will be open to any kind of alignment [and opportunities] with an open heart," she says.
She stressed that the separation from Air India will be done "gradually".
"We are commercially viable while simultaneously support the government in all its social obligations. We will continue…connecting two Tier 2 and 3 cities, we will continue growing [and expanding] as and when the Covid-19 situation normalises," says Singh.
Cirium fleets data shows that Alliance Air has an in-service fleet of 16 ATR 72-600s and one ATR 42-300.