Indian low-cost carrier IndiGo posted another loss in the third quarter of its financial year as revenues slumped by half on capacity cut 40%, though figures did mark some improvement on the previous quarter.
In a stock-market announcement today, the airline's parent Interglobe Aviation disclosed a pre-tax loss of Rs6.2 billion ($85 million) for the three months ending 31 December 2020.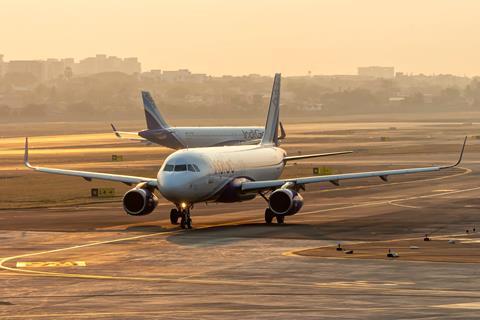 The loss compares to a profit before tax of Rs5.6 billion at the same stage last year.
It represents, however, a near halving of the Rs12 billion pre-tax loss IndiGo reported for the three months between June and September 2020.
Revenues were halved in its third quarter to Rs51.5 billion. That, though, again marked some improvement on the 65% fall in revenues IndiGo reported for its second quarter.
IndiGo, the country's biggest carrier, saw passenger traffic down 41% on capacity cut 51% for the three months ending December 2020. Load factor for this period fell 15 percentage points to 72% and yields slipped almost 5% compared with the same period in 2019.