Indonesia AirAsia's parent company slightly narrowed its losses in the first half of the 2021 calendar year, despite a dramatic decline in revenue for the period.
For the six months ended 30 June, AirAsia Indonesia reported an operating loss of Rp1.05 trillion ($73.5 million). This compares with the Rp1.06 trillion loss it made during the same period in 2020.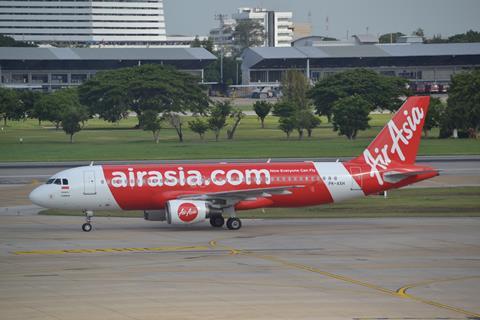 Group revenue for the period plunged 66% year on year, to Rp453 billion, outpacing a 37.4% drop in costs to Rp1.5 trillion.
AirAsia Indonesia posted a net loss of Rp1.17 trillion, widening the Rp909 billion net loss it posed in 2020.
The company had significantly lower cash and cash equivalents at the end of the period, though it burnt cash slower than in 2020.
It ended the half-year with Rp15.5 billion in cash and cash equivalents, compared to Rp18.7 billion at the start of the year. In comparison, the company started the 2020 calendar year with Rp312 billion in cash and cash equivalents, and ended the half year with just Rp34.4 billion.
Like its compatriots, AirAsia Indonesia states that its liabilities exceeded its assets — by more than Rp5.5 billion. It also disclosed that its capital deficiency at the end of the period stood at Rp4.05 billion.
The company states that it "has been monitoring" the development of the coronavirus pandemic and "exerted efforts to push for recovery". Steps taken as part of recovery efforts include cost-cutting measures, renegotiation of contracts and payments, as well as optimising domestic capacity.
Indonesia AirAsia suspended all operations in August, as Indonesia battled one of the world's worst coronavirus infection waves.
"Notwithstanding the above plans, there remain uncertainties regarding the group's ability to continue as going concern, which highly depends on the expected timing of recovery of the Covid-19 pandemic, in conjunction with the actions undertaken by the Government of Indonesia including the successful implementation of the vaccination programme," states AirAsia Indonesia.