The parent company of low-cost carrier Indonesia AirAsia narrowed its first quarter loss, on the back of a reduction in costs.
For the three months to 31 March, Indonesia AirAsia reported an operating loss of Rp442 billion ($30.4 million), compared to the Rp685 billion loss in the same period last year.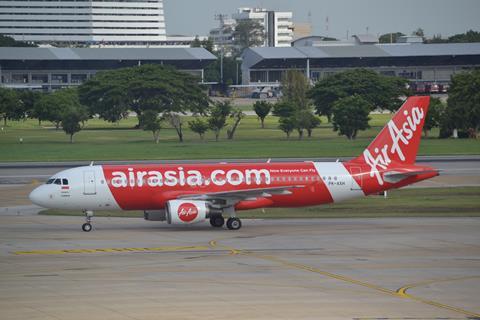 Revenues for the quarter rose nearly 24% year on year to Rp277 billion, helped by an uptick in passenger travel revenue, both in scheduled as well as chartered operations.
Costs, meanwhile, fell about 21% year on year to Rp719 billion as the company cut depreciation and foreign exchange losses. However, fuel costs - along with operational costs - rose slightly, as the airline gradually resumed flights across its network.
Indonesia AirAsia narrowed its quarterly net loss to Rp502 billion, compared to Rp750 billion in the year-ago period.
Cash and cash equivalents at the end of the quarter stood at Rp63 billion, significantly higher than the Rp21.1 billion it began the year with.
The company reiterates its earlier commitment to continue cutting costs, in areas such as payroll, as well as marketing and sponsorships. It will also continue to renegotiate costs and restructure outstanding liabilities with vendors.