AirAsia Indonesia remained in the red in its nine-month earnings, only narrowing its operating losses slightly despite a fivefold jump in revenue for the period.
For the nine months to 30 September, the parent company of Indonesia AirAsia posted an operating loss of Rp1.3 trillion ($83.3 million), a slight improvement compared to the Rp1.5 trillion loss in the year-ago period.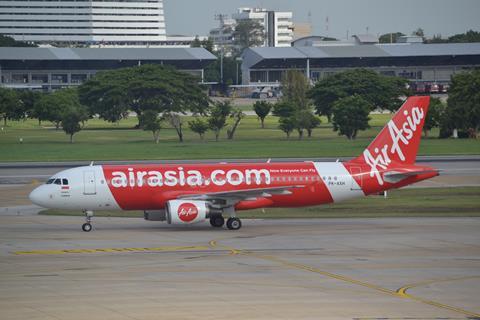 Revenue for the period stood at Rp2.5 trillion, a fivefold jump year on year as flying activity increased with markets reopening.
However, the rise in revenue failed to offset the jump in operating costs, which doubled year on year to Rp3.8 trillion. Fuel costs were the main factor for the increase, while other operations-related expenses also rose year on year.
AirAsia Indonesia posted a nine-month net loss of Rp1.5 trillion, slightly narrowing from Rp1.65 trillion in the year-ago period.
The company ended the period with Rp132 billion in cash and cash equivalents, significantly higher than the Rp21.1 billion at the start of the year. It is also higher than the Rp24 billion at the end of the year-ago period.
The company's financial results come as the AirAsia Aviation Group also released its third-quarter results, which saw the airline group remain profitable for a second consecutive quarter.