Indonesia AirAsia will suspend all scheduled flights across its network for a month, as Indonesia tightens restrictions on the islands of Bali and Java to curb the spread of coronavirus.
The low-cost carrier says the suspension will run from 6 July to 6 August, though it will continues to operate charter and cargo flights during the period.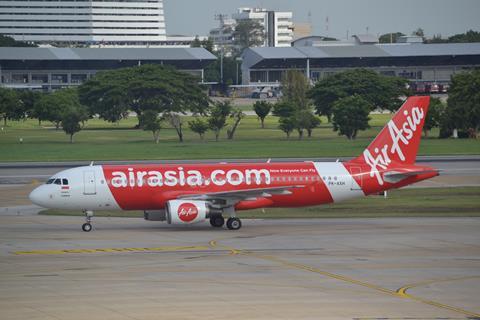 "We will continue to evaluate the development of the situation, and are ready to resume scheduled flight services at any time if the situation improves," the carrier adds.
The tightened restrictions, known as the PPKM (community-level public activity restrictions enforcement), kicked in on Java — where Indonesia's largest cities like Jakarta and Surabaya are located — and Bali on 3 July, and will last until 20 July.
Flights are not banned, though those that wish to fly in and out of the two islands must present a negative coronavirus test, and have received at least their first dose of the vaccine.
Indonesia has seen a spike in coronavirus cases in recent weeks, with more than 24,000 new infections now reported daily. Vaccination rates remain low, with less than 10% of the country — Southeast Asia's most populous — inoculated.
So far, Indonesia AirAsia is the only carrier to have completely suspended flights during the period. Flag carrier Garuda Indonesia says it will "carry out various adaptive steps" in its flight operations during the period.
"A number of flight service operational policy adjustments are also being made, from tightening the implementation of health protocols, to providing supporting facilities to fulfil travel requirements [during the period]," the carrier adds.