Indonesia's Ministry of Transport has dropped limits on the capacity of flights arriving at Jakarta's Soekarno-Hatta International Airport that was put in place to deal with the coronavirus pandemic.
The limit of 90 passengers per flight can be lifted owing to increased PCR testing capacity, says the ministry in a 4 October statement.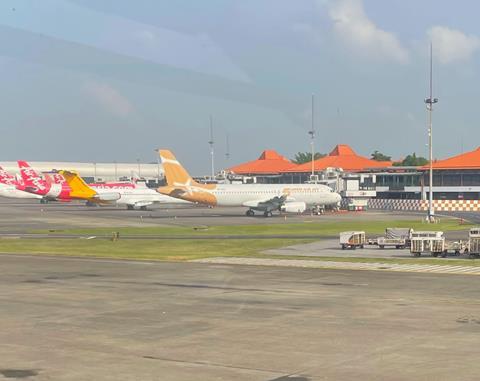 Eight days of quarantine are still required for inbound passengers, according to the ministry.
According to IATA's Covid-19 Travel Regulations map, as of 21 September only Indonesian nationals and those with various visas are allowed to enter Indonesia. There are also a number of other restrictions, including that passengers have not been India over the previous fourteen days.
"The Ministry of Transportation has made various efforts to suppress the potential spread of the Covid-19 virus, including the entry of new variants through air transportation routes," says Novie Riyanto, director-general of civil aviation.
"Limiting international passengers is one of the efforts to do that, given the limitations of PCR tests that can be carried out at airports. With the current increase in PCR capacity, we judge that restrictions are no longer necessary. However, we ask all stakeholders to be committed to implementing all provisions properly and carrying out optimal supervision."
The easing of restrictions at Soekarno-Hatta coincided with senior cabinet minister Luhut Pandjaitan reportedly saying that the resort island of Bali would start opening up to some international travellers from the middle of the month.
Visitors will be allowed from China, New Zealand, Japan, and other countries, according to a report by Reuters, quoting Luhut.
Among Southeast Asian nations, Indonesia was badly hit by the Delta variant of Covid-19, with daily reported cases rising to over 40,000 in July. During this period daily confirmed deaths were well over 1,000 per day.
Overall cases have declined sharply since then, two under 2,000 per day in early October. About 34% of the country's population has received at least one dose of Covid-19 vaccine.