Indonesia has reopened quarantine-free travel to Bali from a select number of countries as planned, despite the lack of scheduled international flights to the holiday island.
Cirium data for October shows that the only scheduled international flights to Bali's Ngurah Rai airport are from Timor-Leste's capital Dili and from Doha, respectively operated by Sriwijaya Air and Qatar Airways.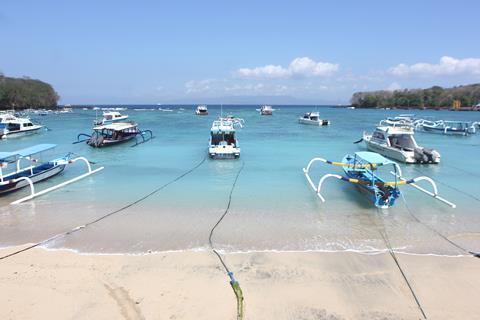 The quarantine-free arrangement has been extended to 19 countries. Passengers are required to enter Bali on direct flights, according to a 13 October statement by the co-ordinating ministry of maritime and investment.
The 19 countries comprise five in the Asia-Pacific region (China, India, Japan, South Korea and New Zealand), five in the Middle East (Saudi Arabia, the UAE, Kuwait, Bahrain and Qatar) and nine in Europe (Italy, France, Portugal, Spain, Sweden, Poland, Hungary, Norway and Liechtenstein).
Notable absentees include Australia, a key source market for Bali, along with the USA and UK.
Travellers arriving from countries not on the list can still enter Bali but will be required to serve a five-day quarantine.
Capacity is set to pick up over the November-December period, Cirium data shows, as Asia-Pacific and Middle Eastern carriers have pencilled in flights that could bring capacity up to a tenth of its 2019 level.
Sriwijaya, Singapore Airlines, Malaysia Airlines, Emirates, Qatar Airways and Turkish Airlines have scheduled a total of 27 weekly flights to Bali in November. More airlines are set to join the list in December, including Jetstar Asia, Cathay Pacific, Korean Air, Malindo Air and KLM, bringing the total to 76 weekly flights.
In December 2019, an average of about 710-750 weekly flights were operated by some 46 carriers.