UK airline industry bodies have welcomed as a first step government moves to allow quarantine-free travel from 19 July for fully vaccinated UK residents returning to England from countries classified as "amber" under its traffic light system.
The UK had already indicated it would ease travel restrictions for fully vaccinated residents this summer and transport secretary Grant Shapps today confirmed the change will take effect from 19 July – the date from which England is lifting most of its remaining Covid restrictions.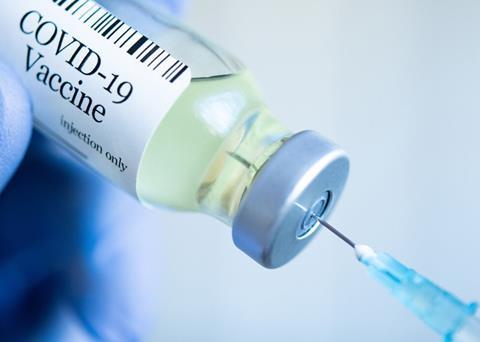 "From 19 July, UK residents who are fully vaccinated through the UK vaccination roll-out, will no longer have to self isolate when they return to England," says Shapps.
"They will still be required to take a test three days before returning, demonstrating they are negative before they travel, and a PCR test before day two [after arrival]. But they will no longer be required to take a day eight test. In essence, this means for fully vaccinated travellers, the requirements for green and amber list countries are the same."
Children under 18 will also not be required to isolate.
At present only arrivals into England from green list countries can travel quarantine-free.
Airlines UK chief executive Tim Alderslade describes the development as a "positive move towards the genuine reopening of the sector".
But he adds: "We now urge the Government to continue this momentum by adding many more countries to the green list next week and removing onerous testing requirements at its next review on 31 July, thereby opening up more non-quarantine travel to all."
There are 27 states or territories on the UK green list after its last update - though many of these are also on a green watchlist, meaning they are at risk of being moved to the amber list.
Dale Keller, chief executive Bar UK, which represents airlines operating into the UK, highlights that this only applies to UK residents. "There is still a lot of work ahead for overseas passenger recognition. But it's a good start," he says.
Likewise Heathrow Airport, which has been pressing for the reopening of the transatlantic corridor, welcomed the move, but says the the government "must go further by extending this to US and EU citizens".
UK leisure carrier Jet2, which this morning disclosed an operating loss of £374 million ($464 million) for the pandemic-hit year to March 2021, says it will now restart flights and holidays to amber list destinations from 19 July.
Jet2 chief executive Steve Heapy says: "We have been calling for international travel not to be left behind, so this is an extremely positive step forward for the travel industry.
"We look forward to the Scottish and Northern Ireland governments following suit and await further good news from the devolved nations."