Airbus and ITA Airways are to explore the potential for urban air mobility (UAM) services in Italy, which could eventually see the flag carrier operating the CityAirbus NextGen electric aircraft, which is currently in development.
Covered by a memorandum of understanding, the agreement – its first such pact with an airline – will see the partners "explore the creation of tailored UAM services, by identifying strategic use cases for emission-free mobility solutions", says Airbus.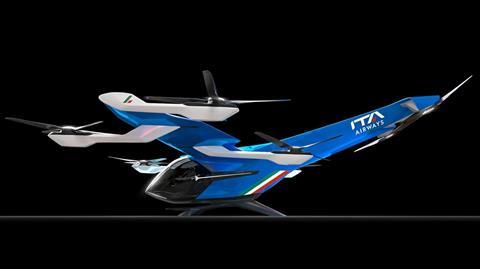 In addition, new local partners could be brought into the project, to allow the "safe and sustainable launch of operations with the CityAirbus NextGen" vehicle.
The parties will also work on pilot use cases to boost public acceptance of UAM operations "by demonstrating the added value that it can bring to communities".
ITA Airways, which began operating in 2021 as a successor to bankrupt Alitalia, has previously signed a broad aircraft order agreement with Airbus to modernise its fleet.
"With this agreement, our partnership expands to the segment of urban air mobility for a wider, customer-centric, innovative and sustainable offer for our customers," says Alfredo Altavilla, chairman of the carrier.
CityAirbus NextGen is a fully electric aircraft that can take off and land vertically, but uses a fixed wing for cruise efficiency. First flight of the three-passenger design is anticipated in 2023, followed by certification in 2025.
Industrial partners on the project include Diehl Aerospace, Spirit AeroSystems and Thales. Airbus has previously revealed an agreement with Saudi Arabia's The Helicopter Company to explore UAM operations in the kingdom.