Jeju Air aims to raise nearly W210 billion ($180 million) from an equity raise.
The airline is offering about 11.3 million new shares tentatively priced at W18,650 each, it says in Korean-language corporate disclosure dated 13 August.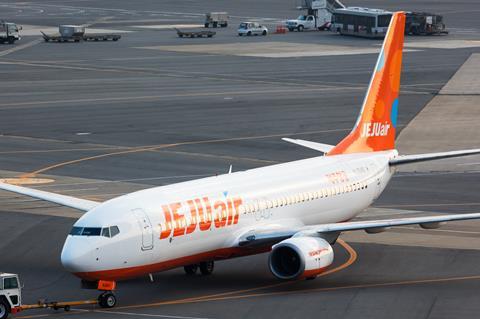 W80 billion of the gross proceeds will be used for debt repayment and the outstanding W130 billion for operating capital.
The shares are expected to list on 12 November. The subscription price will be finalised on 13 October and will reflect the volume-weighted average price of the company's stock at that point.
These shares are available for subscription under Jeju Air's employee stock ownership plan on 18 October and by existing shareholders on 18-19 October. Any outstanding shares will be offered to the public on 21-22 October.
The company's issued common shares is currently just under 38.5 million.