L3Harris Technologies has secured a contract from Japan's All Nippon Airways to train pilots in the United Kingdom.
The contract builds on L3Harris's previous contract with ANA low-cost unit Peach Aviation, says the company.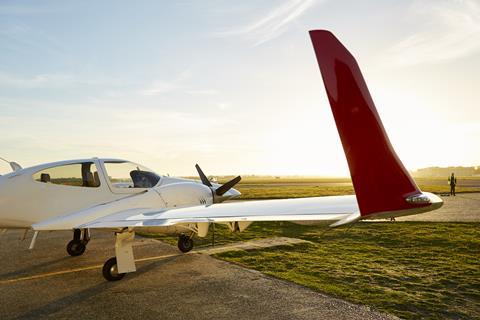 "This agreement shows the confidence ANA has in the quality of L3Harris' training capabilities," says David Coward, Vice President and General Manager, Airline Academy, L3Harris.
"The ANA Group already entrusts us to train its pilots for Peach Aviation and now we will play an even more important role in preparing pilots for its flagship carrier."
From March, ANA cadets will attend a 60-week single and multi-engine flight and ground school in England, before returning to Japan.
L3Harris did not provide the length of the contract, or the financial terms involved.
Back in the Japan they will complete their Japanese Civil Aviation Bureau License.
According to the company's website, L3Harris conducts pilot training at several facilities in the UK, including the London Training Centre at Cranfield Airline Academy.