Tewolde GebreMariam is to take early retirement after more than a decade at the helm of Ethiopian Airlines because of ill-health.
GebreMariam has been undergoing medical treatment in the USA for the last six months and is taking early retirement to focus on his treatment.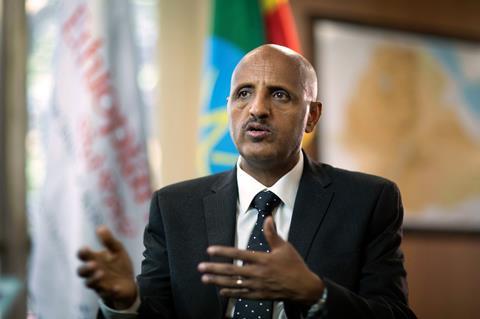 He has led the carrier since 2011, during which period Ethiopian Airlines joined the Star Alliance and quadrupled in size, from airline an operating a fleet of 33 aircraft carrying 3 million passengers to one with a fleet of 130 aircraft carrying 13 million passengers in 2019.
More recently he faced the challenge of a fatal crash of one of its Boeing 737 Max aircraft in March 2019, which prompted the global grounding of the type and after which Ethiopian is only now restoring Max flights, as well as successfully developing its cargo business to counter the sharp drop in demand from the pandemic.
Ethiopian has also disclosed that another established figure at the airline, former chief executive Girma Wake, was recently appointed chairman of the airline. Wake had served as chairman of RwandAir after leaving Ethiopian.
The airline says the board will announce GebreMariam's successor as chief executive shortly.