LOT Polish Airlines' supervisory board has ended the tenure of president Rafal Milczarski after seven years heading the Star Alliance carrier.
Former rail executive Milczarski has been at the helm of the Polish flag carrier since January 2016.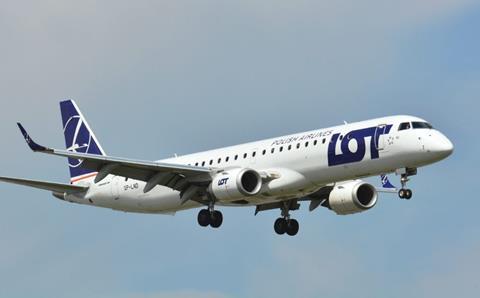 "The supervisory board of LOT Polish Airlines has decided to dismiss Rafal Milczarski from his position as president of the management board," the airline says.
"The supervisory board thanks him for his co-operation to date and his contribution to LOT Polish Airlines' development over the past seven years."
LOT adds that the supervisory board has delegated Katarzyna Lewandowska – who heads the ownership supervision department in Poland's state assets ministry – to act as airline president until a successor is appointed.