Lufthansa has cancelled more than 1,000 flights on and around 27 July in response to a "warning strike" by members of the Verdi trade union over a pay dispute.
The action involves around 20,000 ground staff from across the Lufthansa Group's German units and comes with the mainline carrier already affected by the summer-long operational disruption being seen in many European markets.
The cancellations largely affect services to and from Lufthansa's Frankfurt and Munich hubs, it confirms, with 678 and 345 flights cancelled respectively – some on 26 July but the vast majority a day later. The cancellation figures suggest the carrier will operate very few services on 27 July.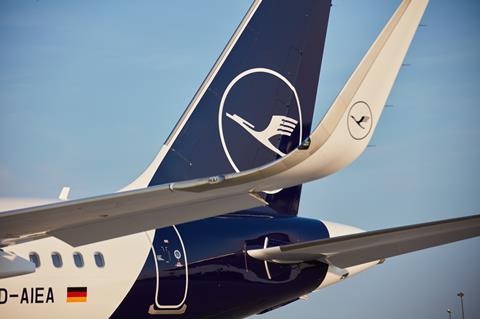 Verdi said on 25 July that it called for strike action "to increase the pressure on employers to submit a significantly improved, final offer in the next round of negotiations", citing concerns including "the overburdening of employees due to a significant shortage of staff, high inflation and a three-year wage cut".
But Lufthansa is unconvinced by the union's tactics.
"After only two days of negotiations, Verdi has announced a strike that can hardly be called a warning strike due to its breadth across all locations and its duration," says Lufthansa chief human resources officer Michael Niggemann. "This is all the more incomprehensible given that the employer side has offered high and socially balanced pay increases – despite the continuing tense economic situation for Lufthansa following the Covid crisis, high debt burdens and uncertain prospects for the global economy."
Lufthansa further complains that the action – which is due to begin at 03:45h on 27 July and continue through to 06:00h on 28 July – represents "a renewed, substantial and unnecessary burden for our passengers and also for our employees beyond the strike day".
The 20,000 striking employees represent just below 20% of Lufthansa Group's total workforce of around 105,000.
A fresh round of negotiations between the two sides is set to take place on 3-4 August.