The first Airbus A380 reactivated by Lufthansa has arrived in the Philippines for maintenance work ahead of its return to service later this year.
Lufthansa Technik Philippines will undertake the C-check on airframe D-AIMK, having welcomed the aircraft to Manila on 30 January following a flight from Frankfurt.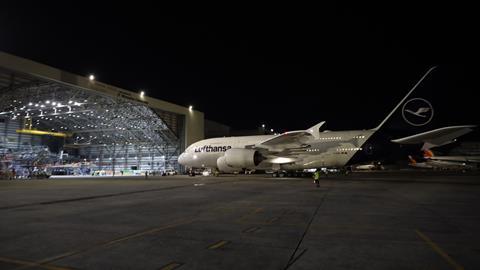 The superjumbo flew to Frankfurt from Teruel in Spain in early December, after reactivation by storage and MRO specialist Tarmac Aerosave.
Lufthansa said in June last year that it would re-introduce some A380s at its Munich base in June 2023 to counter aircraft delivery delays and address a sharp rise in passenger demand. Lufthansa chief executive Carsten Spohr then said in October that the operator planned to bring back more than the three it had already earmarked for operation.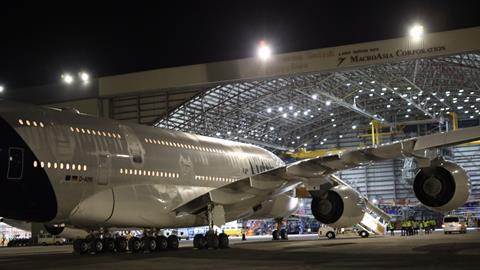 Amid the strong return of passenger demand, Spohr has repeatedly suggested that capacity constraints will be a feature of the commercial air travel sector in the coming years.
Earlier in the pandemic, Lufthansa had said that none of its 14 A380s – which were all put into storage in 2020 as Covid-19 spread around the world – would return to service unless the post-pandemic demand recovery was stronger than expected.
The German carrier has since sold six of its A380s, leaving eight in its fleet.