Malaysia Aviation Group (MAG) – the parent company of Malaysia Airlines – has reshuffled its senior leadership team and operating structure, as it hopes to break even by this year.
The move, announced 8 February, will see the formation of three "profit centres": airlines, aviation services, as well as loyalty and travel services.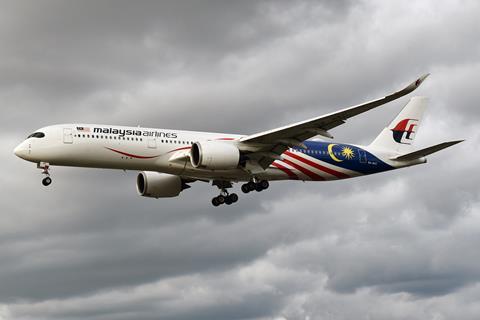 MAG says the new operating structure "will enable [it] to deliver its Long-Term Business Plan 2.0 in a more cohesive and unified manner". It says there will be "greater emphasis" on transparency and accountability, with a clearer financial reporting structure, and envisages each division helping to "diversify the group's revenue streams beyond its airlines business".
The group rolled out the second edition of its long-term business plan after successfully restructuring in 2021. Since then, it has gone some way in slashing costs and eliminating its debt, while growing its revenue streams.
MAG chief Izham Ismail says: "While [MAG's] existing structure has enabled us to be future-proof, we continue implementing a strong and flexible organisational structure that will set the group up for long-term success."
The units will be headed by respective CEOs, supporting the group-level leadership team. Izham, who was also Malaysia Airlines chief, will continue in his present role, together six other members of the MAG leadership team.
MAG's airlines portfolio will be headed by Ahmad Luqman Mohd Azmi, who was the group's operations chief for about five years. Ahmad Luqman was also Malaysia Airlines' cargo head, with over 20 years in the air cargo sector.
The airlines portfolio will cover mainline operator Malaysia Airlines, low-cost unit Firefly, regional unit MASWings, as well as its religious charter arm Amal.
Meanwhile, the aviation services portfolio will comprise cargo, ground handling, training, as well as MRO operations. Mohd Nadziruddin Mohd Basri, the current CEO of MAG ground services arm Aero Darat Services, will be promoted to helm the division. He will be supported the operating chiefs of the respective services units.
The loyalty and travel services will be headed by Philip See, who was the head of Firefly. He will assume the new role while concurrently retaining his position as group chief sustainability officer in MAG.