Malaysia Aviation Group (MAG) aims to operate 70% of pre-pandemic capacity by the end of the year — a significant uptick from current levels — as the country reopens its border to all vaccinated travellers.
The airline group is currently operating at around 23% pre-pandemic capacity across its domestic and international networks, it says in response to FlightGlobal's queries.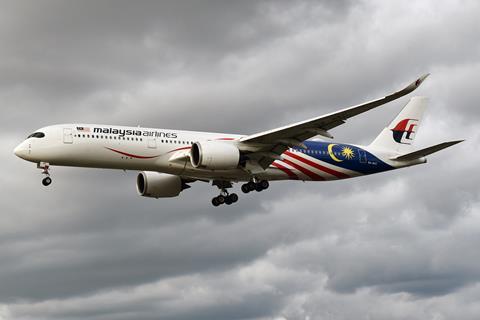 The parent company of flag carrier Malaysia Airlines expects pent-up demand among both inbound and outbound travellers, and is working with Malaysian authorities to reinstate flights suspended during border closures.
"Moving forward, we intend to ramp up capacity in line with borders re-opening and demand forecasts," says MAG chief Izham Ismail.
His comments come days after Putrajaya announced the country would fully reopen borders from 1 April, as part of a broader move towards living with endemic Covid-19.
Prime minister Ismail Sabri said foreign visitors no longer need to apply for a travel pass to enter the country, and Malaysians can travel to other countries with similar open border arrangements.
Malaysia is among a growing list of countries to swing open international borders two years after the coronavirus pandemic. Other Asia-Pacific countries to do likewise include India, Australia and the Philippines.