Malaysia's air traffic is expected to remain at current low levels for at least the next three months, amid countrywide movement restrictions in place until mid-June.
"Aviation capacity at the moment is at 25% and a drastic increase is not expected in the next three months," the Civil Aviation Authority of Malaysia (CAAM) says in a 6 June statement.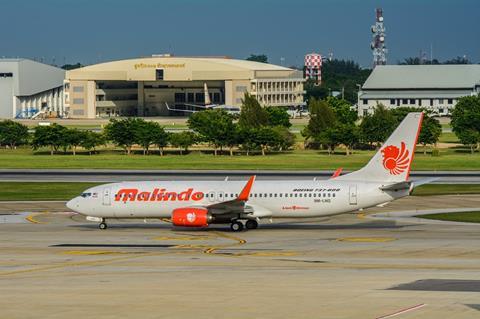 Malaysia's 28 May announcement that the country would be put in total lockdown 1-14 June has spurred operational cuts across the local aviation sector.
Flag carrier Malaysia Airlines says in a 4 June statement: "Malaysia Airlines will operate limited service with 85% reduction across its network during [Malaysia's] Movement Control Order from 1 to 14 June 2021. It will however continue to facilitate essential domestic and international travels as well as cargo movement."
According to Cirium fleets data, Malaysia Airlines currently puts 58 aircraft into service – 30 Boeing 737-800s, 22 Airbus A330s and six A350s – out of its fleet of 82 aircraft.
The operational launch of the new Kuala Lumpur Air Traffic Centre in Sepang, Selangor has also been postponed due to the spike in Malaysia's daily Covid-19 cases, CAAM says in the 6 June statement.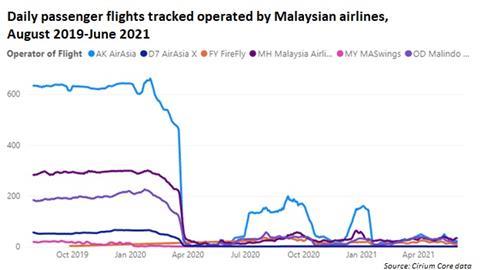 "CAAM strongly believes that a rescheduling of the mass migration of an operation centre is required while the country is under a total lockdown period. This is in the sole interest of public safety and all air traffic controllers involved."
Cirium data shows that Malaysian airlines have yet to see sustained recovery in air traffic following a drastic decline in March 2020.