Malaysian start-up MYAirline has been awarded its Air Services License from the country's regulators, paving the way for it to launch flights.
The Malaysian Aviation Commission says the license will last one year, effective 15 November. Obtaining an Air Services License means the airline can now apply for air traffic rights and commence operations.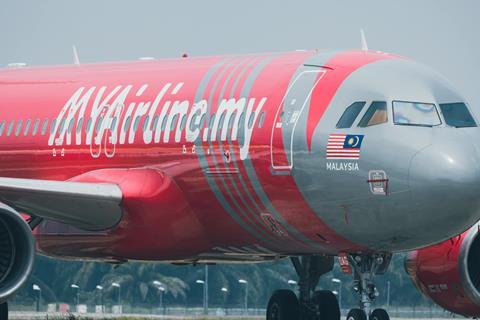 In a short video posted on Linkedin, airline CEO Rayner Teo says: "We are now officially no longer a company that owns a few airplanes. We are officially a full-fledged airline".
The news comes two months or so after MYAirline secured its Air Operators Certificate from the Civil Aviation Authority of Malaysia.
The low-cost airline is founded by airline veteran Teo, who previously hailed from AirAsia and Thai Vietjet Air.
Teo owns 2% of the airline, with business partner and entrepreneur Goh Hwan Hwa owning the remaining shares.
In an interview with FlightGlobal in October, Teo said the idea to start MYAirline came in 2020, when Malaysia was plunged in the depths of the coronavirus pandemic. Teo also said the airline intends to serve key peninsular routes from its Kuala Lumpur hub.
The airline has a fleet of Airbus A320s, and Teo told FlightGlobal he sees the fleet growing to 50 aircraft within the next five years.