Administrators of grounded budget carrier Mango Airlines believe the sale of the airline has moved a step forward after existing owner South African Airways dropped its concerns about a planned transaction.
Sipho Sono, who has been acting as the business rescue practitioner since Mango was placed in a formal financial restructuring in the summer of 2021, had in August said talks with a preferred bidder had made "substantial progress", including the bidder providing confirmation of funds.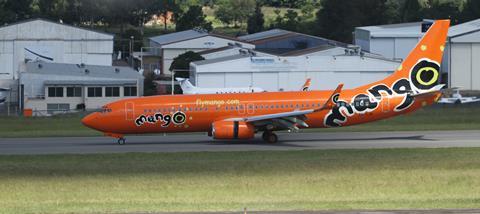 However, the disposal of SAA's shares in Mango requires the South African flag carrier to file a formal application to the country's public enterprises ministry, and SAA had raised some concerns when it made its formal application.
In a fresh update, Sono says the issues raised by SAA have now been resolved and an updated application submitted to the minister on 28 November.
"With those issues now out of the way, the business rescue practitioner anticipates that the minister will consider the application imminently, and if satisfied, approve the disposal," he says.
No details of the potential bidder have been released.
Mango, which suspended flights in late July 2021 amid its financial difficulties, will need to have the suspension of its operating licence lifted before it can resume flights. The airline's operating licence was suspended in August after not operating for over a year, but Sono says that once the investor process is completed it will be in "good stead" to meet the conditions for the licence.