The United States Bankruptcy Court in the Southern District of New York has granted Philippine Airlines the final order authorising its Chapter 11 case.
According to court documents, PAL was on 30 September approved to proceed with elements of its restructuring plan, which include obtaining the remainder of its $505 million debtor-in-possession (DIP) financing, paying critical and foreign vendors, and entering into by-the-hour and rent agreements.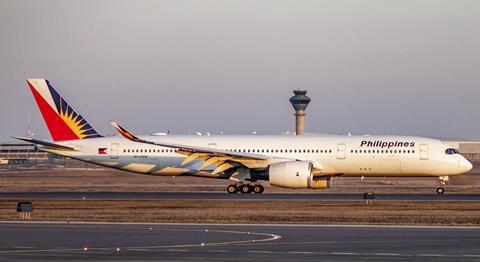 In a final order approving the DIP financing, the court states: "The motion is hereby granted as and to the extent provided herein, and the court hereby authorises and approves the debtor's execution and delivery of the DIP loan documents."
PAL had previously been granted an interim order to withdraw $20 million, and the final order allows the carrier to access the remaining amount of the $230 million Tranche A in a single draw from Buona Sorte Holdings, its indirect majority shareholder. PAL is also authorised to access the $255 million Tranche B, available in no more than two draws from its direct majority shareholder PAL Holdings. Buona Sorte Holdings will serve as administrative and collateral agent.
The airline is authorised to use proceeds of the DIP loans "only as permitted under the DIP loan documents", which excludes "any payment in settlement or satisfaction of any prepetition claim… or administrative claim" except bridge loan obligations or as part of DIP obligations.
PAL's $100 million bridge loan due to Buona Sorte Holdings, which it borrowed under three bridge-loan facilities dated 10 February, 27 May and 19 August, will be "automatically… repaid in full and refinanced by the borrowings of Tranche A term loans on a dollar for dollar basis".
In a separate document on prepetition claims by critical and foreign vendors, PAL was also authorised to pay "some or all of the prepetition claims of the critical vendors and foreign vendors in an aggregate amount not to exceed $73 million".
Finally, the court also authorised PAL to enter into and perform by-the-hour agreements and rent agreements, as proposed in its 6 September motion on usage stipulations of aircraft and engines when it filed for Chapter 11.