Philippine Airlines swung back to the black for the first half of 2022, posting an operating profit of Ps6.6 billion ($120 million), compared to Ps4.7 billion loss reported in 2021.
The positive results come on the back of a three-fold jump in passenger revenues, amid pent-up demand following the easing of border restrictions both in the Philippines and globally.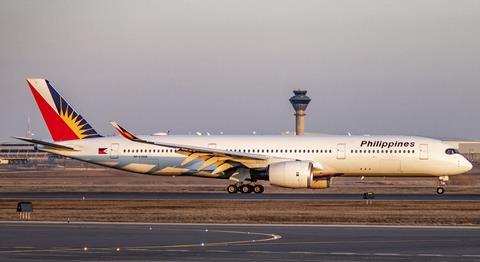 For the six months to 30 June, PAL reported Ps58.1 billion in revenue, about five times higher year on year. Costs, meanwhile, amounted to Ps51.5 billion, of which a significant amount – at nearly Ps20 billion – was for fuel-related expenses.
PAL, which successfully exited restructuring on 31 December 2021, has warned that the increase in fuel costs was among the "tough challenges" looming on the horizon.
Airline president and operating chief Stanley Ng says: ""We acknowledge tough challenges ahead, as various regions grapple with rising inflation, higher energy costs and economic uncertainties. So we will continue to be fiscally prudent as we mobilise our talents and resources to grow responsibly."
Ng notes that the airline will continue to restore its pre-pandemic network, including its long-haul network to North America, Europe and Australia, as recovery momentum continues.