IATA figures show the impact of Covid-related slowdowns in key domestic markets, notably China, contributed to a faltering in the overall passenger traffic recovery in August compared with July.
Global passenger traffic had been 53% down on its pre-crisis levels in July. But this was 56% down on the 2019 level for August the fresh figures from the airline association shows.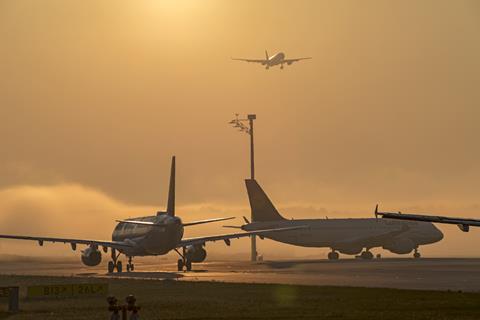 That was driven by a stall in domestic traffic. In July domestic passenger traffic had been just 16% below the 2019 level the for the month. But in August the figure was 32% down on the corresponding month for 2019.
Notably this includes the impact of efforts to counter the Delta strain of the Covid virus in China, the world's biggest market and which accounted for around a fifth of global traffic in 2020. Passenger traffic in the domestic Chinese market in July had been just 2.5% down on 2019 levels. But in August it was down some 57% as capacity and demand were hit by rising Covid cases in the country.
Of the big domestic markets, only India and Russia reported improved passenger traffic levels against 2019 for August, compared with July.
Domestic traffic accounted for just over half of industry RPKs in 2020, reflecting its increased share of the market since the pandemic.
IATA director general Willie Walsh says: "The rapid slowdown in the domestic traffic recovery in August, owing to a spike in the Delta variant shows how exposed air travel continues to be to the cycles of Covid-19."
August figures show the international passenger traffic recovery continues to lag domestic markets. International traffic was still some 69% down in August on the same month in 2019. That, though,does at least mark a slight improvement on July, when international traffic was 73% down versus 2019.
"In that regard, the recent US announcement to lift travel restrictions from early November on fully vaccinated travellers is very good news and will bring certainty to a key market," says Walsh.
"But challenges remain," he adds: "September bookings indicate a deterioration in international recovery. That's bad news heading into the traditionally slower fourth quarter."