Icelandic low-cost carrier Play will serve its first Canadian destination from June, when it begins flights to one of Toronto's secondary airports.
Hamilton International airport – a small facility at which Canadian low-cost carrier Swoop currently dominates operations – will be served by five flights per week from Keflavík airport, Play said on 10 January.
Launching on 22 June, Toronto will be Play's fifth North American destination, after Baltimore, Boston, New York and Washington DC.
"I have been eagerly anticipating the launch of ticket sales for flights to Canada, as it will be a major market for us at Play," says chief executive Birgir Jonsson.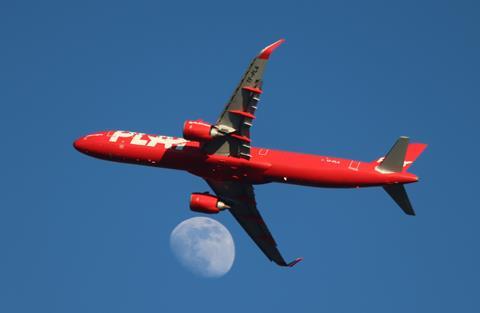 Play will be in competition with Icelandair on services to Toronto, with the latter serving the city through its main Toronto Pearson International airport. Cirium schedules data also shows that Wow Air served Toronto Pearson from Keflavík, before it ceased operations in 2019.
Attracted by the lower cost of serving a secondary facility, Play's decision to fly to Hamilton International airport is in line with its move to serve New York through Stewart International airport – another secondary facility that is popular with low-cost operators.
Jonsson said in March last year that his vision was to turn Play into "a profitable airline operating a hub-and-spoke transatlantic network", having stressed that the business will not repeat the missteps that led to the demise of predecessor Wow.
Connecting passengers accounted for 40% of its total throughput in December, Play notes.
Alongside its North American flights, Play currently serves around 30 airports in Europe from Iceland, using a fleet of eight Airbus A320neo-family jets.