Troubled South African low-cost carrier Mango Airlines has confirmed it will continue operations into May despite concerns over its ability to meet a reported end-April payment deadline set by creditors.
The South African Airways unit was forced to suspend flights for a day on 28 April after the country's airports operator ACSA briefly blocked its flights over outstanding payments.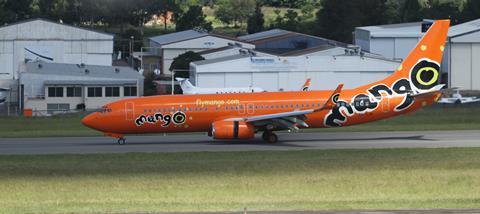 ACSA later that day cleared Mango to operate again following a deal brokered with airline management and its shareholder, South Africa's Public Enterprises Ministry, to provide part payment. Mango services subsequently resumed on 29 April.
But there remained questions about the airline's ability to operate flights beyond April after earlier reports in South Africa, citing a memo from the airline's chief executive, indicated it would have to suspend operations from May as it would not receive funds earmarked from the R10.5 billion ($640 million) the government provided for Mango parent South African Airways before June.
"We are excited to inform you that despite a lot of speculation and uncertainty during this past week, Mango Airlines continues to operate as normal tomorrow, Saturday 1 May 2021 and beyond, except for Zanzibar at this stage," the airline says in a brief statement today, adding it will provide an update on the Zanzibar route in the next week.
Cirium schedules data shows Mango operating a number of domestic routes and that its Johannesburg link to Tanzanian destination Zanzibar was its only international route in April.