Qantas expects a record full-year profit on the back of "continued strong travel demand", and as fuel costs and supply chain issues begin to moderate.
For the year to 30 June, the Australian carrier forecasts an underlying pre-tax profit of between A$2.42 billion and A$2.48 billion ($1.6-1.65 billion), a significant swing from the A$1.86 billion underlying loss in the 2022 fiscal year.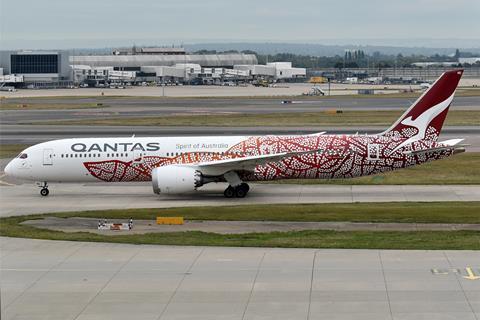 The forecast also comes as the airline posted its highest half-year profit in five years – A$1.4 billion for the six months to 31 December 2022 – despite facing a string of well-publicised operational snags.
Airline chief Alan Joyce says the airline is seeing the "broad trends" it expected as the sector recovers.
"More parts of the aviation supply chain are returning to normal, which means we're able to put some of the spare aircraft and crew we kept in reserve back in the schedule. That's combining with lower fuel prices to help put downward pressure on fares, which is good news for customers," says Joyce.
He also notes the airline is "working hard" to return all stored jets to service, with the group – comprising Qantas and low-cost unit Jetstar – also expected to take delivery of eight new jets by the end of this year.
Qantas notes flying activity has significantly gone up in the second half of fiscal 2023, as it returned to service more stored aircraft. Domestic capacity for Qantas and Jetstar will be 4% above pre-pandemic capacity by end-June, led by a large increase in flying from Qantas' Sydney, Melbourne and Brisbane hubs.
As for group international capacity, Qantas expects it to grow to around 80% pre-pandemic levels by the end of fiscal 2023, though it states that the rate of increase will be " slightly below plan", as it encounters supply chain issues, such a shortage of ground handlers overseas.
The carrier had previously disclosed intentions to fully recover international capacity by March 2024, and is expected to ramp up significantly from October.
EX-AMERICAN CEO PARKER JOINS BOARD
Separately, Qantas states that former American Airlines chief Doug Parker will join its board, as the carrier prepares for "the next phase" of its leadership.
Parker, who retired from American on 31 March 2022, will join Qantas in November, taking over from director Michael L'Estrange, who is leaving after seven years in the airline board.
Qantas chairman Richard Goyder says the changes "would help maintain the depth and breadth of experience" on its board.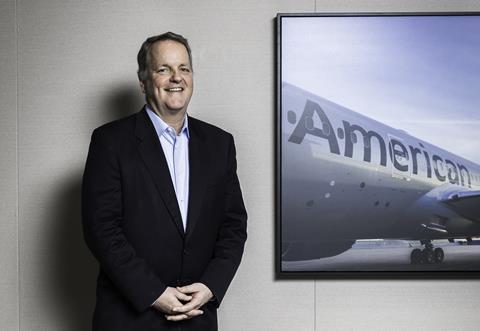 On Parker's appointment, Goyder says: "The knowledge and perspective he'll bring to the board will be a huge asset as we grow in the years ahead."
Parker began his carrier in American's finance division in 1986, before joining now-defunct Northwest Airlines from 1991 to 1995. He became CEO of America West in September 2001, orchestrating its merger with US Airways. The resulting company, still led by Parker, retained the US Airways name. Parker then led US Airways through its merger with American in 2013.
Parker's appointment comes as the airline prepares for another leadership change within the Australian carrier, with current financial chief Vanessa Hudson set to replace long-serving CEO Alan Joyce in November.