Qantas and its low-cost Jetstar unit will furlough 2,500 employees for two months, owing to a capacity collapse stemming from domestic travel restrictions.
The airline stresses that this is a temporary measure owing largely to Covid-19 restrictions in the Greater Sydney region, which has been locked down for weeks, as well as border closures in other states.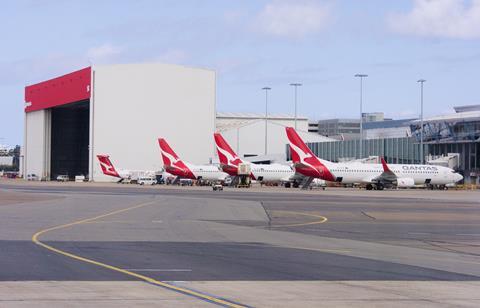 Most of the furloughed employees, which include pilots, flight attendants and airport workers, are located in Australia's New South Wales state.
"This is clearly the last thing we want to do, but we're now faced with an extended period of reduced flying and that means no work for a number of our people," says Qantas chief executive Alan Joyce.
"We've absorbed a significant amount of cost since these recent lockodwns started and continued paying our people their full rosters despite thousands of cancelled flights."
He notes that in May Qantas and Jetstar were operating at 100% of its usual domestic network, but this has fallen to 40%. He estimates that Sydney's borders will be closed for at least another two months.
"The vaccine rollout means the end is in sight, and the concept of lockdowns will be a thing of the past," he adds. Australia just needs more people rolling up their sleeves as more vaccine arrives.
Canberra recently extended financial assistance measures for the country's domestic carriers, amid a surge in the coronavirus pandemic that has sent several states into prolonged lockdowns.
Two support schemes — the Domestic Aviation Network Support (DANS) and Regional Airline Network Support (RANS) — will continue until the end of the year. They were to have ended in September.