Qantas will build a new flight training centre at Brisbane airport by the end of the year and expand existing facilities at Melbourne, as part of a wider relocation of training assets.
The carrier says that construction on the Brisbane flight training centre is expected to commence in March, and will be supported by the Queensland state government.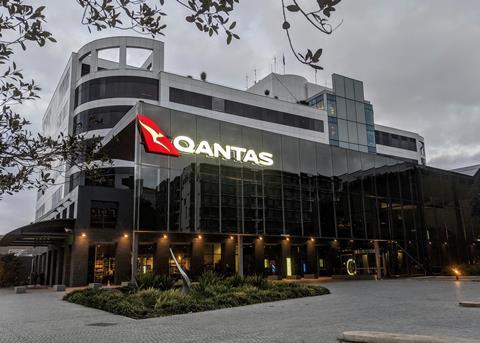 It will deploy its Boeing 787, 767 and 737, as well as Dash 8 Q400 flight simulators to the Brisbane facility.
At Melbourne, it will add four simulators — including 787 and Airbus A330 — and training equipment.
The relocation of its flight simulators comes as its existing training centre in Mascot in Sydney has to be moved to accommodate a major roads project.
"This process has subsequently formed part of the airline's broader review of its property footprint, aimed at reducing its overall costs as it seeks to recover from the Covid-19 crisis," says Qantas.
At Sydney, Qantas says it is working with the New South Wales state government on plans for a new flight training centre, which will have at least four simulators, by 2023.
On relocation plans, Qantas group executive John Gissing says: "By having Flight Training Centres in all three eastern states where the majority of our crew reside, we can reduce costs by millions of dollars a year through training them in their home base."