Australia's Qantas plans to give up its stake in low-cost carrier Pacific Airlines to joint venture partner Vietnam Airlines, according to a media report.
This will be transferred at no cost and the deal is expected to be finalised by the end of October, DealStreetAsia, a Nikkei-owned Asia-focused financial publication, reported on 16 October, citing Vietnamese media reports.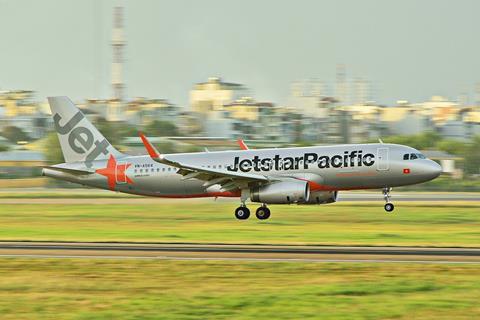 It quotes Vietnam Airlines as saying it has been in touch with relevant authorities and is working towards an official announcement that could come by the end of October.
Cirium has reached out to Vietnam Airlines for comment. Qantas's Jetstar declined to comment on the deal citing commercial confidentiality.
Vietnam Airlines tells Cirium it has no further comment, adding: "Everything is pending approval from the government."
Pacific Airlines was the only LCC in Vietnam and was rebranded as Jetstar Pacific from May 2008 under a business services agreement and branding agreement with Jetstar, according to a Qantas report for the financial year ending 30 June 2009.
Under these agreements, Jetstar provides a broad range of commercial services, common branding and distribution arrangements.
Qantas held a 27% stake in the LCC at that time, and in February 2012 increased its shareholdings to 30% "in line with long-term commitments".
This June, the LCC announced that it will revert to its former name "to leverage the scale and brand strength of majority shareholder, Vietnam Airlines, in its home market".
The airline said its joint venture partners would continue to review its structure and future shareholding arrangements, stating: "These changes aim to improve the profitability of the low-cost carrier in response to the impact of Covid-19."
Story updated to include a response from Jetstar and Vietnam Airlines.