Qantas Group will roll out IATA's Travel Pass digital health application when regular international flights return.
"We want to get our international flights back in the air and our people back to work and a digital health pass will be a key part of that," Qantas Group chief customer officer, Stephanie Tully says in a statement today.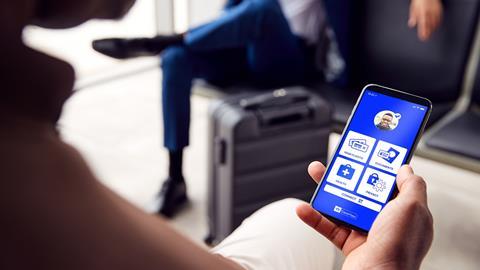 "A digital health pass will connect customers with Covid testing facilities, health authorities and airlines, and ultimately enable the opening of more travel bubbles and borders."
Tully says Qantas is working with IATA to develop the application to make the process "as seamless as possible" for travellers as international borders start to reopen.
The group says final development is now underway to ensure the application is ready for use on Qantas and Jetstar international flights when they resume.
Many countries where Qantas and Jetstar operate to have announced requirements of either a proof of vaccine or negative Covid-19 test result to enter without quarantine, Qantas Group says, including the UK, Canada and USA.
"IATA Travel Pass delivers an advantage over other solutions in that the app enables travellers to create a digital ID derived from a government-issued document such as a passport," Nick Careen, IATA's senior vice-president for operations, safety and security says in the same statement.
"This means that airlines and governments can have full confidence in the test/vaccine results both from a content and identity perspective."