Virgin Australia is setting its sights on the mid-market segment, having completed the sale and transfer to Bain Capital on 17 November.
"Australia already has a low-cost-carrier and a traditional full-service airline, and we won't be either," chief executive Jayne Hrdlicka states.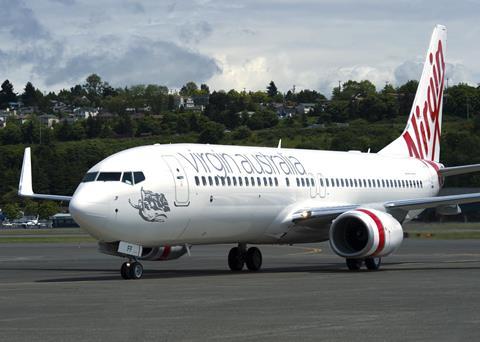 "Virgin Australia will be a mid-market carrier appealing to customers who are after a great value airfare and better service."
She highlights that customer preferences are changing along with the travel environment; both leisure and corporate segments want better value, seek flexibility and choice.
The carrier adds: "While Virgin Australia will serve all segments of the market, it will build its proposition around its long-standing and most loyal guests, which include price-conscious corporate travellers, small to medium businesses, premium leisure travellers and holidaymakers."
Virgin Australia Regional Airlines will be retained and restructured following a business review. The airline adds that it will be the only Australian carrier to retain three domestic seating options – business and economy classes, as well as a premium economy seating known as Economy X.
Having emerged from voluntary administration, Virgin Australia is now more competitive than before, according to Hrdlicka.
"We removed an enormous amount of complexity from our business, greatly improved our cost base, and have an extraordinary team on the ground and in the air to deliver our new plan," she states.
"We are more resilient than ever and have the backing of Bain Capital who are deeply invested in seeing us succeed over the long term."
She adds that the travel market remains uncertain but Virgin Australia is seeing some positive signs of recovery, specifically borders beginning to open and a potential vaccine on the way.
"We expect continued volatility, but as demand recovers, we'll achieve a market share consistent with our pre-Covid position and continue to invest in, and grow, the fleet in line with increases in demand."