Cebu Pacific continued its loss-making streak for the third quarter this year, as it widened its operating losses on the back of a steep revenue decline.
For the quarter ended 30 September, the Philippine low-cost carrier and its subsidiaries reported an operating loss of Ps6.7 billion ($139 million), reversing the Ps873 million quarterly operating profit it made last year.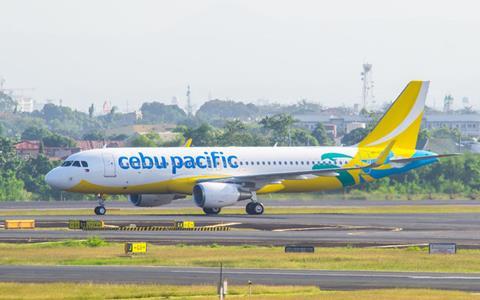 It was also a marginally higher loss compared to the Ps6.29 billion operating loss it reported in the previous quarter.
Revenue for the period plummeted 89% to Ps2 billion, outpacing a 52% year-on-year decline in expenses. The revenue decline was led by a dramatic 97% drop in passenger revenue year on year.
Cebu Pacific reported a net loss of Ps5.5 billion, widening the previous year's Ps376 million net loss.
On a nine-month basis, the carrier reported an operating loss of Ps13.7 billion, reversing the Ps9.7 billion operating profit it reported the same period last year.
As with previous financial results, Cebu Pacific warned that the pandemic would adversely affect its liquidity.
It adds: "However, the group is confident on its ability to raise cash for liquidity needs even if there were unprecedented losses incurred as a result of an expected slow recovery from this crisis. The group remains in a strong balance sheet and equity position at the end of the period."
Cebu Pacific also hinted at company restructuring efforts, disclosing that it is "further engaged in the planning [of] staff right-sizing, in addition to further optimisation and digitalisation of processes".
This is over and on top of existing efforts to conserve cash, including renegotiating contracts and payment timelines.