Royal Brunei Airlines will reduce flight operations to a few direct services between July and October, amid a new wave of Covid-19 infections.
The airline said in a 9 August update that it would "retain vital connectivity" during the period, maintaining direct services to Kuala Lumpur, Singapore, Melbourne, Hong Kong, Hangzhou, Manila and London.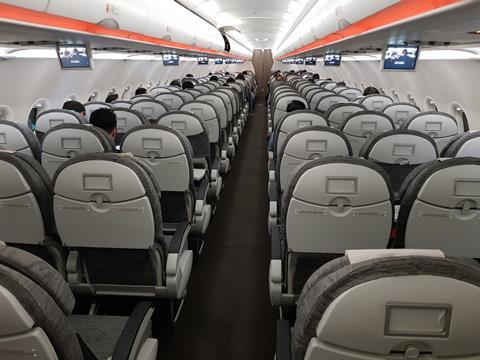 It cancelled flights to Jakarta and Surabaya in Indonesia until 15 September, citing "health and safety concerns".
Cirium data shows that Royal Brunei Airlines has been operating fewer than 10 flights per day since April 2020, far lower than the 30-50 flights per day in 2019.
The airline has 14 aircraft in its in-service and stored fleet, comprising two Airbus A320s, seven A320neos and five Boeing 787-8s.
Brunei reported locally transmitted cases on 7 August for the first time in 15 months, prompting authorities to tighten pandemic measures for two weeks until 21 August.
Seven of eight cases Brunei reported on 7 August were locally transmitted cases with unidentified sources of infection, according to Brunei's Ministry of Health. The country reported 42 cases on 9 August, a new record, and 34 on 8 August.
As of 4 August, nearly 178,000 vaccine doses have been administered in Brunei, health ministry data shows, against its population of about 433,000.