Irish carrier Ryanair carried 168.6 million passengers in its financial year to March 2023, it's highest ever figure and 20 million more than it flew before the pandemic.
The performance is in line with the 168 million it guided at the start of January and reflects 12 months of relatively 'normal' activities, given travel restrictions in Europe eased after the Omicron-related clampdown at the start of 2022.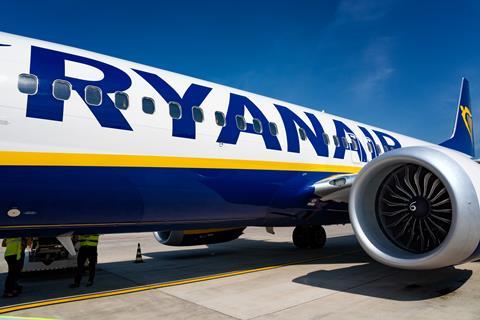 Ryanair has flown more passengers than in 2019 every month since March 2022. Its previous passenger high was the 148.6 million it flew in 2019.
Passenger load factor of 93%, while 11 points higher than the previous year, remains two points below 2019 levels.
Ryanair flew 12% more passengers in March than in the same month last year, a month also impacted by the cancelling of its Ukraine flights following Russia's invasion of the country.