AirAsia Japan has filed for bankruptcy, more than a month since it ceased all operations.
AirAsia Group, which owns 33% of the Nagoya-based carrier, states in a Bursa Malaysia disclosure that the move was made "due to insolvency resulting from a demand slump in travel induced by lockdown restrictions related to the coronavirus pandemic".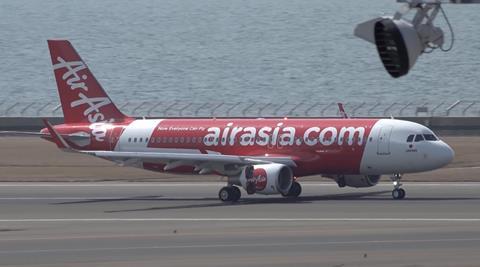 It adds: "Total cost of investment in [AirAsia Japan] has been fully written down."
AirAsia Japan ceased operations on 5 October due to a lack of travel demand amid the coronavirus pandemic.
Last month it flagged the "highly challenging operating conditions…which have been aggravated by the Covid-19 pandemic".
At the time of its closure, it operated a fleet of three Airbus A320s, and flew only domestic flights.
In a separate statement, AirAsia Group says it is also undertaking an "ongoing review of our investment in AirAsia India", which is a joint venture with Indian conglomerate Tata Group.
While it did not directly address long-swirling rumours that it would exit the Indian market, the group states that Southeast Asia is "where our brand and foothold is strongest and that's where our immediate focus will lie".
It adds: "A detailed network and fleet optimisation strategy has been implemented across the network, putting the right foundations in place for a sustainable and viable future. We continually review our network to ensure we fly the most popular and profitable routes."
The group also expresses confidence in a strong recovery in the remaining markets it serves, including in its Malaysia home, as well as in Thailand and Indonesia.
It notes that domestic capacity in its key markets has reached, or is reaching, pre-pandemic levels.
AirAsia Group president for airlines Bo Lingam adds: "The general outlook is that air travel will be bouncing back real soon; we expect to get back to pre-pandemic levels on many routes across the group by mid-2021, if not earlier."