Low-cost carrier Mango appears to be the latest South African operator to run into financial difficulties amid reports the airline could temporarily suspend flights in May and seek to enter a formal restructuring until it can secure state funds.
South Africa's airlines have been particularly hard hit by the crisis. Comair, state-owned flag carrier South African Airways and regional operator SA Express have all been forced into formal restructuring – though the challenges and business rescue processes at the latter two airlines pre-date the pandemic.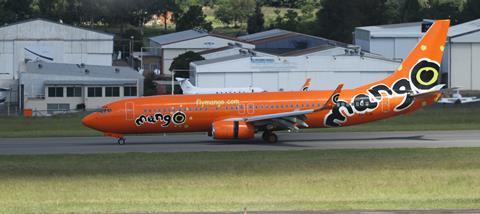 SAA's problems ultimately prompted the South African government in October to fund a R10.5 billion ($640 million) rescue plan for the airline.
While moves have been under way to allocate some of this funding package to SAA subsidiaries, South African news site Fin24 reports Mango as saying it will not receive these funds before June.
Citing a company memo from Mango's acting chief executive William Ndlovu, Fin24 reports that creditors have given the state-owned budget carrier an end-April deadline for payment,. Without the funds, Ndlovu says its aircraft will be grounded from May.
Consequently, Fin24 says Mango has proposed to South Africa's Public Enterprises Ministry, the airline's key shareholder, that it temporarily suspend services from May until it receives funding or completes a business rescue process.
Neither Mango or the Public Enterprises Ministry has yet responded to requests for comment, though local reports cite the ministry saying it is in talks with the boards of SAA and Mango about the repositioning of the national carrier's subsidiaries in light of the delayed funding by the government.
Cirium fleets data shows Mango operating a fleet of five leased Boeing 737-800s, with a further example in storage.