Singapore and Thailand have dropped onerous Covid-19 testing policies for passengers, as the focus shifts to passengers' vaccination status.
From 26 April, visitors to Singapore will no longer be required to take a pre-departure test before flying to the city-state. The move was announced last week by the country's Covid-19 task force.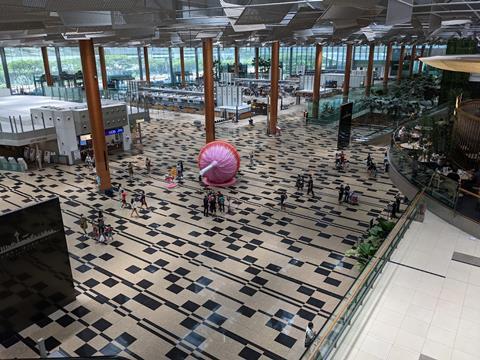 The decision adds to other recent changes that will make Singapore perhaps the easiest Southeast Asian destination to visit as the region sheds travel restrictions related to the coronavirus pandemic.
Singapore no longer requires masks to be worn outdoors, caps on groups sizes have been done away with, and requirements for the use of the country's contact tracing app, TraceTogether, have been greatly pared down.
Thailand has also lifted testing requirements for vaccinated travelers from 1 May. This will also do away with a requirement to book a special hotel room for awaiting one's test results in isolation.
It is also abandoning its unpopular day five rapid antigen test for arriving passengers.
Travellers are still required, however, to obtain a special entry pass, and also purchase $10,000 in Covid-19 insurance – down from $20,000 previously.
The moves will be welcomed by airlines, which have been obliged to enforce governments' Covid-19 testing rules. Moreover, the high cost an inconvenience involved with Covid-19 tests serves as a disincentive to travel.
Other key markets in the region, however, still retain testing requirements for travelers.
Malaysia's requirements are among the most onerous. In addition to requiring a pre-departure test within two days of departure, a professionally administered Antigen Rapid Test (ART) test is mandatory within 24h of arrival.
In addition, arriving passengers must download the country's contact tracing app and fill out a pre-departure form. Short-term visitors also need to obtain $20,000 in travel insurance for any Covid-19 related medical costs incurred in the country.
The Philippines requires either a Polymerase Chain Reaction (PCR) test 48h or an ART test 24h before departure. A Philippine government site stresses, however, that it is only foreign nationals who test positive who will not be allowed entry.
Vietnam also requires Covid-19 tests, with a PCR test 72h before departure, or 24h for an ART test.
In addition, Indonesia requires a PCR test 48h before departure. Moreover, if one's temperature is above 37.5°C upon arrival, or one exhibits other Covid-19 symptoms, a PCR test will be required.