Indian low-cost carrier SpiceJet has introduced two Airbus A320s into its fleet of largely Boeing aircraft.
The carrier wet-leased the A320s from Bulgarian carrier BH Air.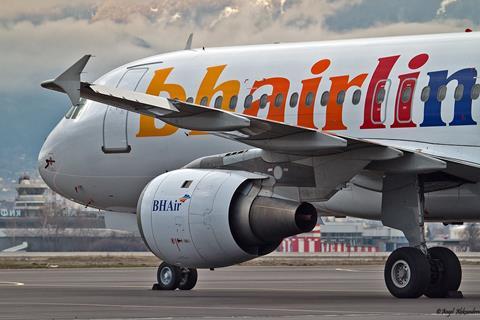 SpiceJet adds that it has sought – and received – regulatory approval from India's Directorate-General of Civil Aviation.
BH Air is a Sofia-based charter carrier, with three A320s in its fleet.
With the Airbuses in its fleet, SpiceJet now operates 121 aircraft. 82 of them are Boeing 737s, and another 32 are de Havilland Dash 8-Q400 turboprops.
"Despite facing an unprecedented crisis following the grounding of the 737 Max in March last year, SpiceJet grew by close to 60% in 2019," the carrier says, noting that it has added more than 40 aircraft to its fleet since last April.
It did not specify if the addition of the Airbus narrowbodies was in response to the ongoing grounding of the Max.
SpiceJet has 13 737 Max 8s in storage, with more than 150 aircraft on order.