Norwegian start-up Flyr will apply for a listing on the Oslo stock exchange's Euronext Growth market as it seeks to raise NKr600 million ($70 million) from private equity investors.
The airline has already secured NKr165 million from cornerstone investors, giving the airline an initial valuation of NKr750 million.
Investors already committing funds comprise Nordea Investment Management (NKr60 million), Tycoon Industrier, a company controlled by Oystein Spetalen (NKr50 million), Sissener (NKr30 million); and Apollo Asset, a company controlled by Arne Fredly (NKr25 million).
The price per share in the private placement will be NKr5. In addition, the airline says it has received "significant indications" of interest from other investors.
Founder and chairman Erik Braathen states: "The reception from the private investor community has been very positive. With a highly-experienced management team and no legacy debt, we are in a unique position to secure modern aircraft at a historic low cost."
Bookbuilding will commence on 11 February and is set to close the next day.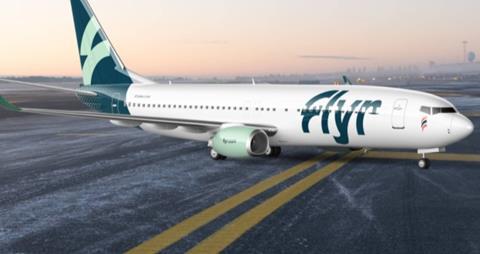 Flyr says it intends to grow to a fleet of 28-30 aircraft, operating domestically and internationally from Norway.
Thanks to the availability of aircraft and crew, a "rapid and demand-driven" scale-up is possible, says the start-up. It plans to focus initially on domestic routes, before expanding to international markets.
During a briefing in late January, Flyr management indicated that the airline's first, Boeing 737-operated services would be launched at the start of June.
The airline recently established an aircraft procurement advisory team consisting of David Kelmanson, chief executive of Larus Aviation; Bjarki Magnusson, chief executive of Ursa Minor; and Richard Skipper, a partner at DLP Piper.
Together, they will support the airline in the sourcing and evaluation of aircraft, operating lease financing, and the introduction into service of a start-up fleet of 737-800s.