More than a dozen aircraft operated by Garuda Indonesia and privately-held Lion Air Group have been placed in storage in Australia this month.
Alice Springs-based Asia Pacific Aircraft Storage (APAS) received eight Boeing 737-800s operated by Garuda Indonesia last week, APAS' managing director Tom Vincent tells Cirium.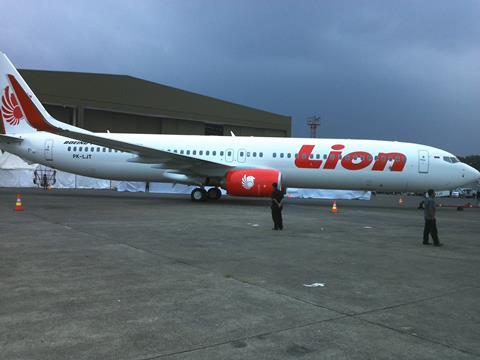 Meanwhile, during the same week the facility also received two Lion Air 737-800s, as well as three Airbus A320s operated by Lion Air Group carrier Batik Air.
These 13 aircraft are the first APAS has received from Garuda, Lion Air and Batik Air.
All of the Garuda aircraft are on lease from AerCap, Cirium fleets data show. On 21 June, AerCap and Garuda came to an agreement and signed a side letter dated 28 July, as part of which Garuda would fly nine 737-800s leased from AerCap to an "approved location".
Garuda, which reported a $287 million operating loss for the quarter ended 31 March, saw 27% of its fleet sit idle in July.
Cirium understands that court hearings are underway in Indonesia with regard to the Penundaan Kewajiban Pembayaran Utang (PKPU) application made by Jakarta-based My Indo Airlines. Some lessors are receiving updates from their legal counsel and local representatives on the matter and tell Cirium further hearings are still pending.
The airline is targeting to reduce its fleet to 70 aircraft.
The Lion Air Group aircraft are on lease from Aviation Capital Group (ACG).
Lion Air Group has been in negotiations with its lessors over restructuring lease agreements since last year. ACG – along with Goshawk, Minsheng and SMBC Aviation Capital – formed their own lessor working group and appointed a Kroll-linked company to assist with the negotiations.
Those lessors were among those designated as "red-list" lessors by the airline and its in-house lessor Transportation Partners, which is leading the negotiations. Being on the red list means those lessors are taking a harder stance against Lion Air than other lessors, who have been designated as either "amber-list" or "green-list", Cirium understands.
Cirium fleets data indicate that all five aircraft have been returned off lease.
Cirium has contacted ACG for comment.
Lion Air Group last week said it would furlough up to around 8,000 employees, or up to 35% of its workforce.
It is only operating 10-15% of pre-pandemic capacity, it says.
Indonesia has been hit hard by the Covid-19 pandemic this summer, with 9,891 reported deaths so far this month, according to World Health Organization data that spans 1 August-6 August.
In addition to the 13 Garuda and Lion Air Group aircraft, APAS also last week took delivery of one A320 (MSN 3264) operated by IndiGo and leased by AerCap.
Vincent declined to comment on the duration of storage of the 14 aircraft.