Sydney Airport's traffic has some way to go until reaching 2019 numbers, as it and peer airports in the region bemoan labour challenges.
As Australia has emerged from the pandemic, its airlines and airports have faced issues ramping up staffing, resulting in cancellations, delays, and other inconveniences for passengers.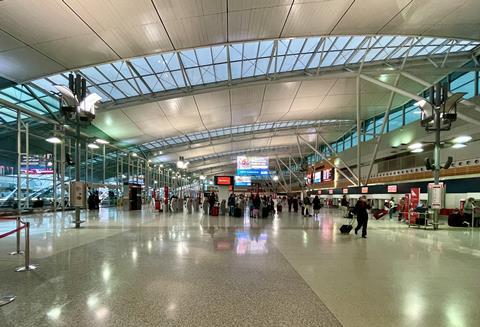 "The passenger recovery is encouraging but it continues to track ahead of the workforce recovery," says Sydney Airport chief executive Geoff Culbert.
"[Australian Bureau of Statistics] data released last week shows that aviation continues to be the most affected industry from an employment perspective, with air transport jobs 31% down on pre-COVID levels. Everyone across the industry is working hard to rebuild their teams, but with the ongoing labour shortages it's going to take time."
According to Sydney Airport, it saw 8.3 million total passengers during in July 2022, down 26.3% from July 2019 before the coronavirus pandemic.
Although still down on 2019, the July figure marked a massive 27-fold jump over July 2021, when travel restrictions weighed down Australia's domestic and international traffic.
Compared with July 2019, domestic passengers fell 16.6% to 2 million, while international passengers fell 42.4% to 844,000.
Culbert's views on the labour strains reflect those of Melbourne Airport chief executive Lorie Argus. On 10 August she stated that workforce issues are the biggest challenge facing the airport.
"Across the precinct we have hundreds of vacancies to fill, and this is an opportunity for job seekers to meet directly with potential employers for roles that help keep the country moving," says Argus.
The issues have been so challenging that Qantas chief executive Alan Joyce even issued a formal apology to passengers.
Separately, on 18 August Auckland Airport disclosed that the number of passengers carried in the 12 months to 30 June fell 13.6% to 5.6 million, namely owing to Covid-19 lockdowns amid New Zealand's previous 'Zero-Covid' policy.
Domestic passenger numbers fell 27% to 4.3 million, but international passenger numbers (including transits) doubled to 1.3 million, driven by the country's opening up.
For 2022, revenue rose 7% to NZ$300 million ($186 million), but profit after taxes fell 59% to NZ$192 million.
Airport chief executive Carrie Hurihanganui said the recovery is well underway, but labour shortages are also a problem in New Zealand.
"As aviation rebounds there continues to be some uncertainty about the shape of recovery ahead with global operational challenges, such as labour shortages, currently constraining the system's capacity," she says.
"However, Auckland Airport continues to take a long-term view and we remain optimistic about the future with the strong global appetite that exists for travel alongside Auckland's position as a key aviation hub in the South Pacific."