Thai AirAsia has expressed confidence in the Thai government's plan to reopen Phuket in July and expects to up its domestic capacity by 30%.
"We remain highly optimistic on the positive developments as a result of the government's efforts to combat Covid-19 and its harsh effects in the travel and tourism sector," Thai AirAsia's chief executive Santisuk Klongchaiya says in a 23 June statement.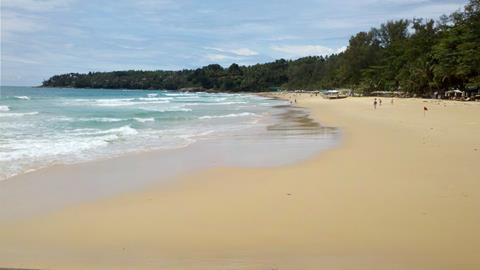 "The launch of the 'Phuket Sandbox Model' signals more opportunities to stimulate the local economy, and AirAsia will definitely support the reopening of tourist activities."
The low-cost carrier plans to increase domestic flights by 30% in July and up flight frequencies across all routes "to sustain the increasing demand [for travel], especially to Phuket".
From Phuket, it will operate thrice-daily flights from Don Mueang International airport and four times weekly from Bangkok's Suvarnabhumi International airport.
Cirium data shows that in 2019, Thai AirAsia operated 200-250 domestic flights each day. Since the pandemic, there were brief periods where the airline operated at least 200 domestic flights a day, but activity has since fallen, to less than 20 domestic flights a day so far in June.
In addition to the approval for Phuket to reopen from 1 July, Thailand's cabinet on 22 June also greenlit the reopening of a trio of island destinations in the Gulf of Thailand – Koh Samui, Koh Phangan and Koh Tao – from 15 July.
If successful, the move is expected to restore international traffic to Phuket and Samui airports, which prior to the pandemic in 2019 received around 30,600 and 3,200 international flights, respectively, according to Cirium schedules data.