Air New Zealand has forecast a worst financial performance in the coming year, as the pause in the Trans-Tasman travel bubble is expected to have a significant impact on earnings.
For the year ending 30 June, 2022, the carrier expects a loss before significant items and tax of NZ$530 million ($374 million) — compared to the NZ$450 million loss disclosed in an 18 June forecast.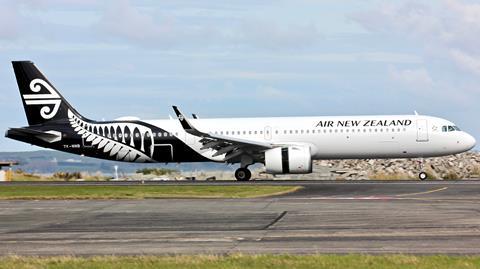 Air New Zealand states in a 4 August stock exchange filing that the suspension of the travel bubble, as well as the slower recovery prospects, have prompted it to revise its earnings forecast.
"The airline continues to assess the impact of this temporary suspension on passenger demand, in conjunction with an expectation that demand on the Tasman may be slower to recover following the re-opening of a travel bubble and that there remains a risk of future suspensions," the Star Alliance carrier adds.
New Zealand suspended quarantine-free travel arrangements with Australia for eight weeks from 23 July following a spike in coronavirus infections in Australia. Several parts of Australia — including financial hub Sydney — are in lockdown currently, as the more contagious Delta variant sweeps through the country.
Air New Zealand adds that the ongoing travel bubble suspension is also likely to impact its cashflow. To this end, it will draw down further on the New Zealand government's loan facility this month.
The carrier, which has not drawn down the facility since February, has NZ$1.15 billion of funds available of the total NZ$1.5 billion facility.